The publicly available outcomes of the Bolster-Up I and II projects are listed below.
---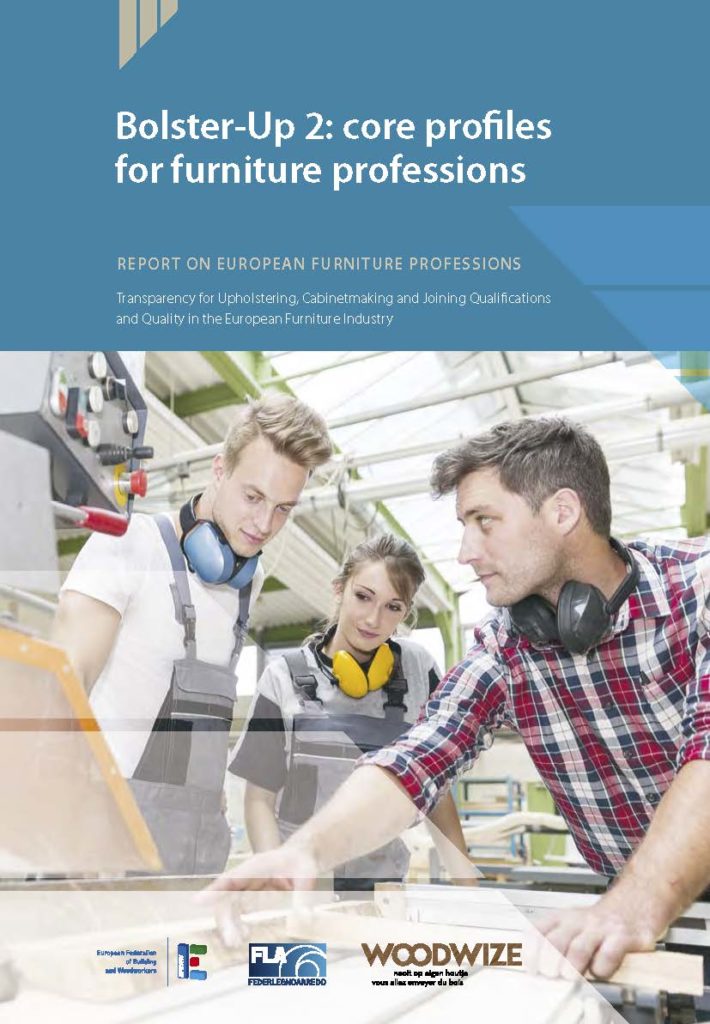 Report on European Furniture Professions – Transparency for Upholstering, Cabinetmaking and Joining Qualifications and Quality in the EU Furniture Industry (2020)
The report provides an updated analysis of the three key professional profiles of the EU furniture sector targeted by the project: Upholsterer, Joiner and Cabinetmaker. The analysis reflects the continuous changes in these job as well as future needs and aims to support the activities to raise the quality of existing national VET programs.
Downloads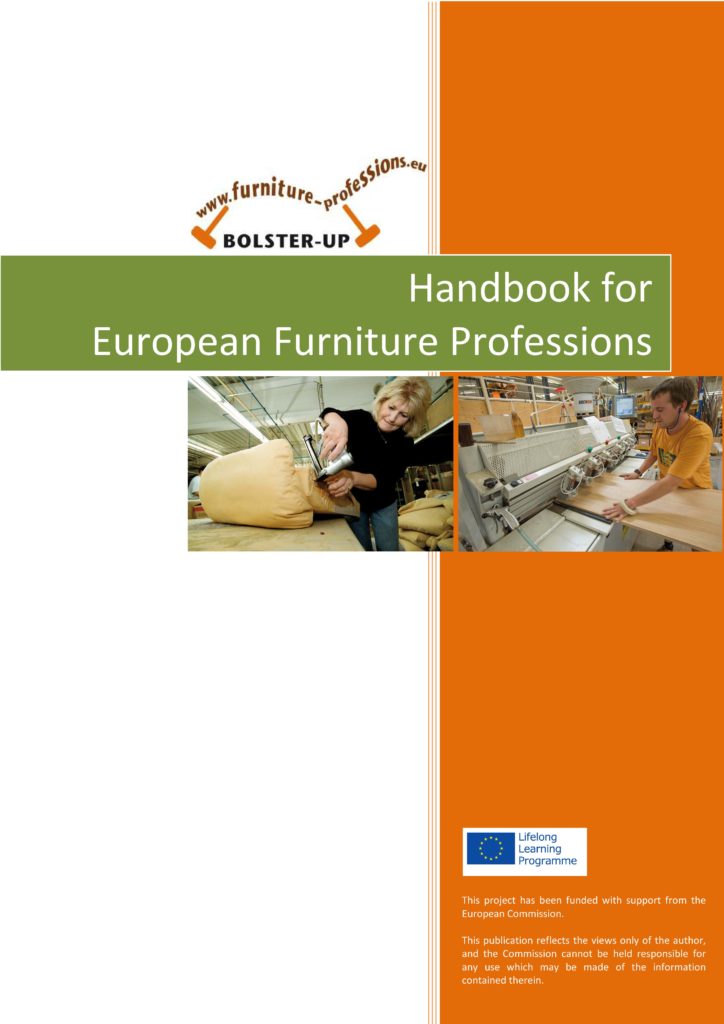 Handbook for European Furniture Professions (2014)
This document is the key outcome of the project Bolster-Up I (2014) – Transparency for Upholstering
and Cabinet Making qualifications and quality in the European furniture industry. The report aims to contribute to workers mobility by supporting the recognition of qualifications and competencies of these two professions by enhancing their transparency and comparability and establishing joint, mutually recognized European core profiles . Moreover, it aims to raise the quality of existing national VET programmes for these two profiles.
Downloads